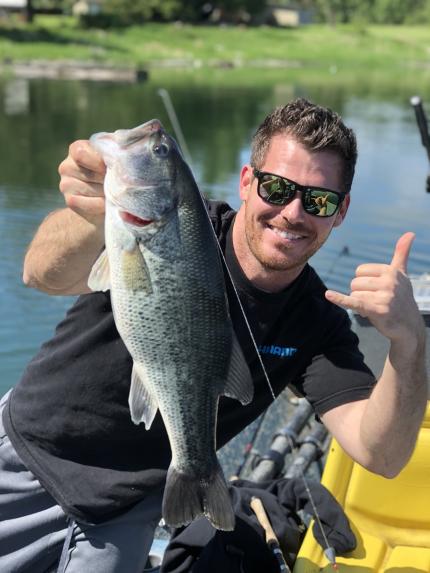 Do you have the best-looking bass picture? Enter the Bass Week photo contest and you could win some awesome prizes from Bass Pro Shops! #WABassWeek
Bass Week July 8-14
Submit your bass photos using the form below any time before July 11. Winners will be announced on WDFW's Facebook page on July 15.
Five categories to win!
All around best bass photo*
Biggest (looking) catch
Smallest (looking) catch
Best pose
Most excited angler
Each photo category will have one winner, and each winner will receive a prize donated by Bass Pro Shops. Prizes range from $25 to $70 in value.
Participating is easy!
Submit your bass photo using the form below.
(While measurements are not required for this contest, this video provides best practices for handling bass for photos a well as releasing them. Measurements are required for the BIG CATCH contest.)
Enter in any information you would like to provide about your bass photo.
Check WDFW's Facebook page as well as your email inbox on July 15 to see if you've won!
*The "all-around best bass photo" category winner will be determined through a public vote on WDFW's Facebook page on Friday, July 12.