Contact
Jorge Garcia, 509-961-7000
Rachel Blomker, 360-701-3101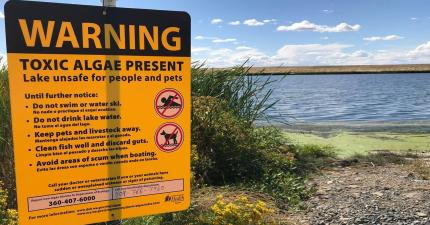 ELLENSBURG – The Washington Department of Fish and Wildlife (WDFW) has closed access to the Fiorito lakes south of Ellensburg in Kittitas County to protect public health due to a toxic algae bloom.
Jorge Garcia, WDFW's southcentral public access manager, said the water access areas for North Fiorito and South Fiorito lakes will be closed until the Kittitas County Public Health Department confirms that toxins have dissipated and the water is safe for people and animals.
There are several alternative lakes in the area for anglers and non-motorized boaters, including Mattoon Lake, Woodhouse Ponds, and McCabe Pond.
WDFW actively manages approximately 1 million acres of land and over 500 water access sites across the state to preserve natural and cultural heritage, provide access for hunting, fishing, and wildlife-related recreation, and to foster experiences and exploration for thousands of Washingtonians and visitors each year.