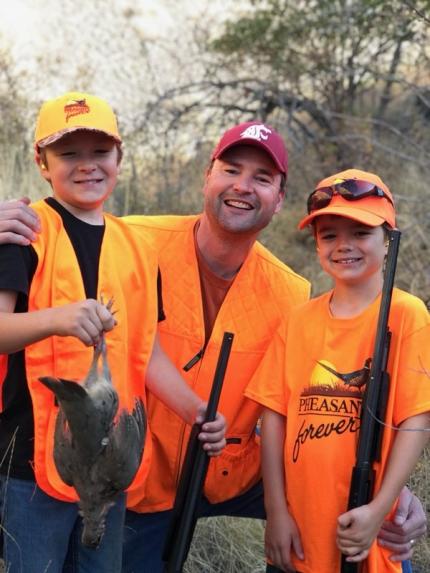 State rules require hunters to wear a minimum of 400 square inches of fluorescent hunter orange exterior clothing under specific conditions. This fluorescent clothing must be worn above the waist and be visible from all sides. A hat, by itself, does not meet this requirement.
When hunter orange clothing is required
For anyone hunting bear, bobcat, cougar, coyote, deer, elk, fox, grouse, hare, rabbit, raccoon, or turkey in an area that is open to hunting for deer or elk during a modern firearms season. This includes archers and muzzleloaders when they hunt in areas (e.g. game management units, deer areas, elk areas, wilderness areas) that overlap modern firearm seasons.
For anyone using a modern firearm to hunt for pheasant, quail and partridge during an upland game bird season. (Grouse are not considered upland game birds in regard to hunter orange requirements).
When hunter orange clothing is not required
During an upland game bird season for anyone hunting upland game birds with a muzzleloading firearm, bow and arrow, or for falconry.
While hunting in GMU limited to muzzleloading or archery and possessing a valid muzzleloading or archery tag for deer or elk.