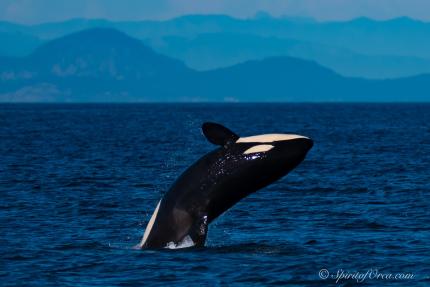 In spring 2019, the Washington Legislature (via RCW 77.65.620) directed the Washington Department of Fish and Wildlife (WDFW) to develop rules for a new commercial whale-watching licensing program enacted via Senate Bill 5577: a bill concerning the protection of Southern Resident Orca Whales from vessels. 
The purpose of creating and defining rules for a new licensing program is to enable sustainable whale watching while reducing the impacts of vessel noise and disturbance so whales can effectively forage, rest, and socialize.
Advisory committee
In October 2019, WDFW solicited applicants for an ad-hoc advisory committee to help develop these rules and processes. To view the meeting schedule and meeting materials, visit the Commercial Whale Watching Licensing Program Advisory Committee page.
Draft language will be shared and refined over the summer of 2020, and the public comment period will follow in fall 2020, with expected adoption of the rules by Jan. 1, 2021.
Outside of the advisory committee, there will be multiple ways for partners and members of the public to participate in the rule-making process. Sign up for our killer whale mailing list to keep up to speed on the process and opportunities to share your ideas and feedback.