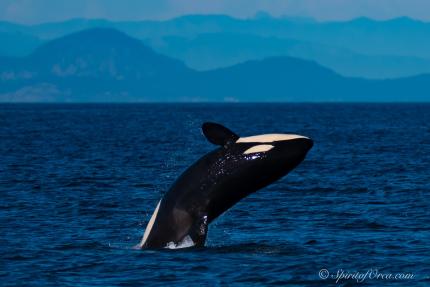 In spring 2019, the Washington Legislature (via RCW 77.65.620) directed the Washington Department of Fish and Wildlife (WDFW) to develop rules for a new commercial whale-watching licensing program enacted via Senate Bill 5577: a bill concerning the protection of Southern Resident Orca Whales from vessels. 
The purpose of creating and defining rules for a new licensing program is to enable sustainable whale watching while reducing the impacts of vessel noise and disturbance so whales can effectively forage, rest, and socialize.
In October 2019, WDFW solicited applicants for an ad-hoc advisory committee to help develop these rules and processes. The following committee members were named in November:
| Member name | Affiliation |
| --- | --- |
| Shane Aggergaard | Island Adventures |
| Rein Attemann | Washington Environmental Council |
| Jeff Friedman | Pacific Whale Watch Association |
| Cindy Hansen | Orca Network |
| Michael Jasny | NRDC |
| Nora Nickum | Seattle Aquarium |
| Lovel Pratt | Friends of the San Juans |
| Ivan Reiff | Western Prince Cruises Inc., San Juan County MRC |
| Joe Scordino | Retired, former NOAA deputy regional administrator |
| Taylor Shedd | The Whale Museum |
The bulk of committee work is estimated to begin in December 2019 and include several in-person meetings occurring approximately monthly until May 2020. Draft language will be shared and refined over the summer of 2020, and the public comment period will follow in fall 2020, with expected adoption of the rules by Jan. 1, 2021.
Outside of the advisory committee, there will be multiple ways for partners and members of the public to participate in the rule-making process. Sign up for our killer whale mailing list to keep up to speed on the process and opportunities to share your ideas and feedback.