To help implement the policies of the Fish and Wildlife Commission, the WDFW department director appoints agency region directors, a policy director and a deputy director. Assistant directors manage agency programs under the direction of the deputy director. This team works collaboratively to provide WDFW services.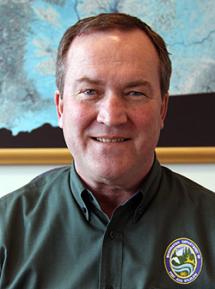 Deputy Director
Joe Stohr, WDFW's Deputy Director since 2007 serves as senior operations manager for the agency. Joe is responsible for day to day administration including supervision of 1640 staff, management of a $360 million dollars biennial operating budget and a $140 million dollar biennial capital budget and policy support to the agency Director. He serves on the state Forest Practices Board and the Recreation and Conservation Funding Board.
Prior to his tenure at WDFW Joe served the Department of Social and Health Services on radiation and nuclear waste issues, and at the Department of Ecology leading efforts in the Spill Prevention and Response Program, the Water Resources Program, and as Senior Water Policy Advisor to the Director.
Joe received his bachelor's degree in Fisheries and his master's degree in Radiological Sciences/Health Sciences from the University of Washington. He was born and raised in Yakima Washington, and currently lives in Olympia.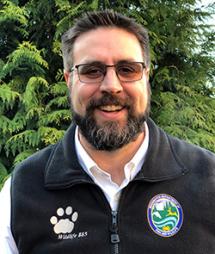 Policy Director
Nate Pamplin serves as the Policy Director and oversees state and federal legislative affairs, public affairs, and the agency's operating budget. He has been with the agency since 2006, and previously served for six years as the Assistant Director of the Wildlife Program as well as worked in policy positions in the Department's Licensing Division and the Director's Office. Nate has a bachelor's degree in Zoology and a master's degree in Wildlife Science, both from Oregon State University. Prior to joining WDFW, Nate worked as a wildlife biologist for the San Carlos Apache Tribe in Arizona and as a marine mammal biologist for the Makah Tribe. In his spare time, Nate enjoys hunting, kayaking, archery, sailing, shooting, and landscaping.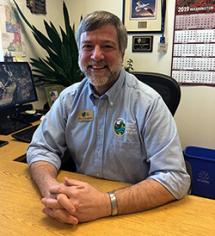 Eastern Region Director
Steve Pozzanghera is the Eastern Region (Region 1), Regional Director for the Washington Department of Fish and Wildlife. Prior to taking the Regional Director position in Spokane, Steve served as the Department's first Carnivore Section Manager working in the Wildlife Program in Olympia. He then became the Deputy Assistant Director of the Wildlife Program before making the move to Region 1. Steve has a Bachelor's degree in Wildlife Management from West Virginia University and a Master's degree in Wildlife Science from the University of Tennessee. Steve enjoys hunting, fishing and preparing food to serve others – especially on a barbeque.
North Central Region Director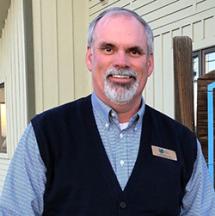 Jim Brown, the North Central Regional Director (Region 2) since 2013, has been with WDFW since 1992. He began his career as a Fisheries Patrol Officer for the former Department of Fisheries. He came to us with a background as a Deputy Sheriff having experience in fish and wildlife issues and crimes frequently encountered in the rural county where he had worked. Since then, he served in 6 different geographic locations around the state with duties spanning from marine commercial enforcement work on the coast and Puget Sound, west side rivers, the lands and lakes of the Columbia Basin, and finishing his enforcement career as the supervising Sergeant assigned to Okanogan County. Jim is a native of Washington, having grown up in Clark County, and was raised to appreciate the outdoors and wildlife, learning to hunt and fish at an early age—hobbies he still participates in to this day. He has a bachelor's degree in Political Science from Washington State University.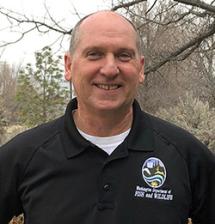 South Central Region Director
Mike Livingston, the South Central Regional Director (Region 3) grew up fishing, hunting and playing in the forests of southeast Michigan. He received a bachelor's degree in Conservation from Northern Michigan University, a bachelor's degree in Fish and Wildlife Management from Michigan State University and a master's in Wildlife Science from New Mexico State University. Since 1996 Mike has worked in eastern Washington and held wildlife biologist positions with the Army's Yakima Training Center, the Yakama Nation, and WDFW as District Wildlife Biologist in the Tri-Cities. In 2012, he was promoted to his current position as WDFW's Region 3 Director. As Regional Director, he oversees operations in the region and gets to work on big collaborative conservation projects such as the Yakima Basin Integrated Plan. When not working, you can often find him outside with his: family, friends, dog, shotgun, fishing rod, and/or backpack.
North Puget Sound Region Director
Amy Windrope, the North Puget Sound Regional Director (Region 4) has been with WDFW since 2010 and previously served as the Ecosystem Services Division Manager and the Columbia Basin Policy Lead. Amy has worked for 20 years at the junction of science, community and environmental policy. She has a bachelor's degree in Environmental Science from of UC Berkeley and master's degree from Oregon State University's College of Earth, Ocean and Atmospheric Sciences. In her spare time, she travels backroads of Washington on her motorcycle, sails the open water of Puget Sound and is an avid reader.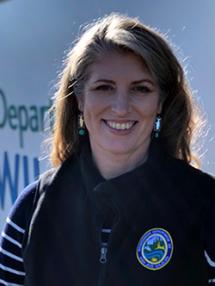 Southwest Region Director
Kessina Lee, the Southwest Regional Director (Region 5), joined WDFW in 2018. As the policy lead and Director's representative in the region, Kessina works in close coordination with each program, as well as federal, Tribal, and local partners on implementing the WDFW mission of protecting native fish and wildlife, and providing sustainable fishing, hunting, and wildlife viewing opportunities for Washingtonians.

Prior to coming to WDFW, Kessina worked as an aquaculture specialist for the Washington Department of Ecology. Before arriving at Ecology, Kessina was a Sea Grant policy fellow engaged in ocean and coastal issues with the Oregon Legislature's Coastal Caucus and for the office of Oregon Governor Kate Brown. She also spent nearly a decade studying marine mammal strandings in the Pacific Northwest, as well as interactions between fish and sea lions on the Columbia and Willamette Rivers. Kessina holds a master's degree in biology from Portland State University and has lived in the Pacific Northwest since 1989. In her free time, Kessina enjoys traveling, hiking, kayaking, and her German shorthaired pointer.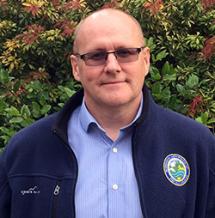 South Puget Sound and Coast Region Director
Larry Phillips has served as the South Puget Sound and Coast (Region 6) Director since 2016. Larry was first employed by the Department in 1996 as a Fisheries Technician collecting creel survey data on the Snake River.  In 1998 he was hired as a permanent employee by the Fish Program in Spokane and later transferred to Olympia to serve as the Area Fish Biologist for South Puget Sound. In 2007 Larry was promoted to District Fish Biologist. He remained in this position until 2015 when he was promoted to Inland Fish Program Manager with state-wide responsibilities. In 2016 Larry promoted to his current position. Larry holds a bachelor's degree in Environmental Science from Lewis Clark State College in Lewiston (Idaho) and a master's degree in Fisheries Science from Eastern Washington University. Larry enjoys fishing, hunting, hiking and camping.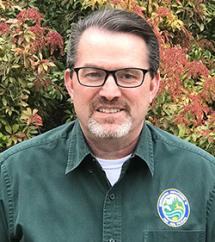 Assistant Director, Wildlife Program
Eric Gardner has been the Assistant Director of the Wildlife Program since June of 2016. Prior to that, he held positions as the Deputy Assistant Director of the Wildlife Program and the Wildlife Diversity Division Manager. Eric came to WDFW in 2012 after retiring from a career with the Arizona Game and Fish Department where he held an enforcement commission while working in several different capacities in that agency. Eric has a degree in fisheries and wildlife biology from Colorado State University. He enjoys many of the outdoor activities that are unique to the Pacific Northwest such as going out on razor clam digs, salmon fishing, and foraging for mushrooms, as well as turkey and waterfowl hunting.
Law Enforcement Chief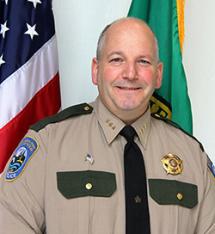 Steve Bear is the Chief of the law enforcement program. He has 29 years of law enforcement experience. A former Alaska State Trooper, he served over 10 years in the Director's Office as the Deputy Director and Director of the Alaska Wildlife Troopers. Chief Bear is a graduate of the 219th session of the FBI National Academy and a U.S. Army veteran. He has been with WDFW since September of 2017.
Assistant Director, Habitat Program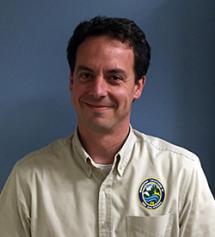 Jeff Davis is the Assistant Director of the Habitat Program for the Washington Department of Fish and Wildlife, and has served the program in multiple capacities for the past 18 years. He has a degree in Biology with an emphasis in Wildlife Management from Central Washington University. Jeff also attended University of Wisconsin Stevens Point, where he studied Wildlife Management. Jeff has a deep passion for the outdoors. He is an avid outdoor recreationist and strongly believes in conserving nature for future generations to enjoy. Jeff has focused his recent efforts on recovering habitats important to listed species while working diligently to ensure that we adequately protect the healthy habitats we have today. He firmly believes that success must include a healthy environment, healthy people and a healthy economy.
Assistant Director, Fish Program (Acting)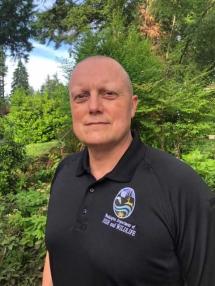 Kelly Cunningham is the Acting Assistant Director of the Fish Program where he directs and oversees all aspects of the program, including the Fish Management Division, Hatcheries and Science Divisions.  Kelly began his career with WDFW in 2012.  He brought with him over a decade of executive management experience. Kelly holds Masters degrees in  Environmental Studies and Public Administration. He is a lifelong recreational fisherman and spent nearly 20 years as a commercial fisherman in Bristol Bay, AK.  Kelly resides in Olympia and enjoys fishing and spending time outside.
Assistant Director, Capital and Asset Management Program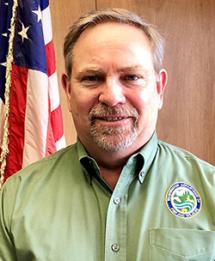 Tim Burns, the Assistant Director for the Capital and Asset Management Program (CAMP). He has been with WDFW since October 2012 leads over 110 engineering and construction professionals in executing the agency's $178 million capital budget development and management plan, engineering and construction services, public works contracting services, and asset preservation management. He previously served as the City Manager and Public Works Director for the City of Mill Creek from 2006 to 2012 managing the daily operations of a planned residential community over 18,000 citizens including public safety, public works, comprehensive planning, financial, and park and recreation.
Prior to his work with Mill Creek, Tim served 22 years as a U.S. Navy Civil Engineer Corps officer guiding engineering, construction, contracting and facilities management organizations supporting diverse military installations in the U.S. and overseas. He is a registered professional engineer in the state of Washington, a graduate of the Leadership Snohomish County program, and holds a master's degree in Civil Engineering from The University of Washington and a bachelor's degree. in Civil Engineering from The University of Connecticut.