The Washington Department of Fish and Wildlife (WDFW) is keeping the health and well-being of all Washingtonians in mind as the state comes together in an effort to slow the spread of the new coronavirus (COVID-19). See Department of Health guidance and the new statewide joint response website.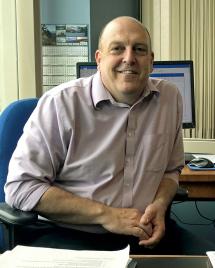 Closures and restrictions
Updated 1:20 p.m., April 3, 2020
Hunting
Hunting seasons: The youth turkey hunt scheduled for April 4-5 is canceled. Six game management units that were scheduled to open on April 1 for spring bear hunting will now be closed pending further evaluation. Nearly 90 percent of spring bear permit holders in northeast Washington would be traveling from outside the area.

Youth who were planning to hunt on April 4 or 5 may still use their tags in the regular spring or fall turkey seasons, pending further impacts. The spring turkey season is scheduled to run April 15 through May 31.

On April 6, WDFW will reassess its ability to open the impacted hunting areas, as well as several other upcoming hunting seasons.

A limited number of open hunting seasons that are winding down or have limited participation that does not create the same public health concerns remain open.

Sealing bobcats and river otters: Successful hunters/trappers must contact a WDFW office for pelt sealing and submit the associated harvest report to the department by July 20, 2020. (The previous date was April 20.)
Sealing cougars: A fish and wildlife enforcement officer or available wildlife staff can seal a cougar – contact your regional office to coordinate. Cougar hunters can verify if the season is open or closed by calling the toll free cougar hunting hotline (1-866-364-4868). After Jan. 1, 2020, all hunters must report their kills via the cougar hotline within 72 hours (press 3 after the recording), and kills must be sealed by WDFW staff within 5 days (unfrozen).
Fishing and Shellfishing
Fishing and shellfishing seasons: Beginning at midnight March 25 and lasting until at least 5 p.m. on April 8, WDFW is closing recreational fishing and shellfishing statewide in response to the governor's order to "Stay Home, Stay Healthy" and limit the spread of coronavirus. 
Razor clams: Planned razor clam digs have been cancelled until further notice.
Catch record cards: Return via mail or hold onto them until you are safe to drop off.
Aquatic Invasive Species (AIS) Check Stations: AIS check stations are still active, and WDFW staff are inspecting watercraft for invasive species.
WDFW-Managed Lands
Wildlife areas & water access areas: In response to Gov. Inslee's extended "Stay Home, Stay Healthy" order, all wildlife areas and water access areas remain closed through May 4. The extension applies to all camping on state lands, boat launches, and day-use recreation areas. WDFW officials deemed the closures necessary to reduce traveling around the state and support recommended social distancing and sanitation practices. 
Outdoor recreation during "Stay Home, Stay Healthy" order: 

Do outdoor activities only with people in your immediate household - not extended families. 
Enjoy the outdoors close to home instead of traveling. General rule of thumb: If you have to drive, it's too far.
If you encounter others, maintain a minimum of 6 feet of physical distance.
Gatherings of any size are not allowed outdoors, just as they are not allowed indoors. 
WDFW Offices and Facilities
WDFW offices: Regional offices and the Olympia headquarters office are closed to the public until further notice. Staff will not be available for walk-in services but are still on the clock, and available by telephone. If you need to pick up an item, they may still be available to assist you. For phone and email contact information, please see our Contact Us web page.
Hatcheries: Hatcheries are closed to the public.
License Sales
News
Resources
WDFW's event calendar has updated information on commission meetings, advisory group meetings, and other public meetings. 
 
See the Center for Disease Control information for information on this disease and animal concerns. WDFW veterinarians and emergency response staff have been serving as a part of the response management team helping to inform necessary precautions regarding the COVID-19/coronavirus situation in Washington.
WDFW Director Kelly Susewind's message on COVID-19